Graphic elements installations
International advertising installations

We have a large and recognised local network of graphic element installers in more than 30 countries.

We respond to your needs in the creation of campaigns or corporate identity.

Vinylcolor has almost 25 years of experience in advertising set-ups, especially in the world of retail.
CONTACT US
for more information
VinylColor
We have specialised in large format digital printing for almost 25 years. We cover a wide range of visual communication options.
Architects, designers, interior designers, event companies, outdoor advertising, corporate image, retail, etc., are our regular customers. With our tailor-made products and services you will find all the solutions for your needs.
Whether you are a company interested in our installation services or you are a fitter interested in collaborating with us, we invite you to send us a form. We will contact you as soon as possible.
Interested installer
If you are a professional in large format digital printing, if you have the means and experience to carry out installations without the need to dedicate commercial efforts, we are your solution.
We will make your work easier and we will contact you before any action is taken.
Don't wait any longer to join, free of charge, one of the largest networks of local installers in Europe.
International installations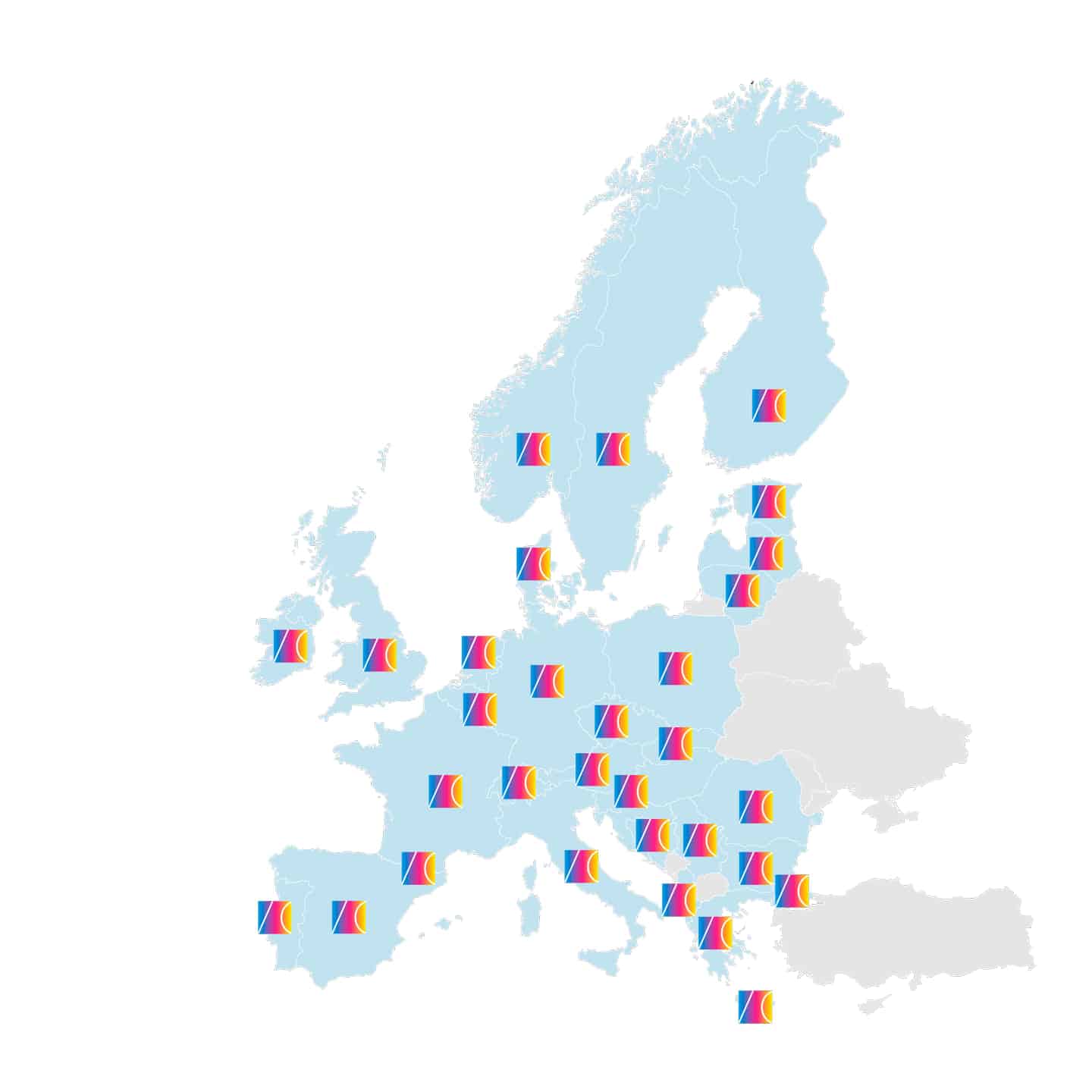 We have an extensive and recognised network of local facilities in more than 30 countries; virtually all of Europe and the United States.
We offer solutions and simplicity in the implementation of corporate images and campaigns for numerous clients in the retail world. We use our know-how to respond to your needs when implementing campaigns or corporate identity.
From single to multi-site.
Concentrate on your business, we take care of the rest.
PROJECTS

Recent